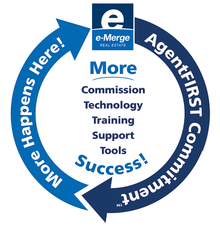 MORE Commission For Agents
You'll maximize your income faster with our True 100% commission plan
At e-Merge Real Estate, our 100% commission level means:
NO annual broker fee
NO franchise fee
NO docs fee (packet)
NO start-up package fee
NO marketing branding fee
FREE printer use
FREE E&O
Desk/office space optional
Compare Your Commissions With Our Calculator
Use Our Real Estate Commission Calculator To See How Much More You can Make With 100% Commissions
See how the e-Merge Real Estate 100% level compares to your brokerage. Enter your annual sales and expenses to find how much more you can earn at e-Merge Real Estate!
e-Merge Real Estate Commission
12-month Total Closed Dollar Volume
Agent Transaction Fee (if dollar amount)
Your Brokerage Commission
12-month Total Closed Dollar Volume
Total # Units Closed in Past 12 Months
Agent Per-Transaction Fee
Total Annual Transaction Fees
$0
Monthly Marketing Fee x 12
Monthly Contract System Fee x 12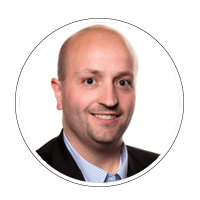 "I get calls all the time, as do many agents. I can't ever see leaving. I'm so spoiled and I'm treated so well that I don't think I could go muddle through at another brokerage. I don't know if I could put up with not having what I have at e-Merge."
Randy Robbins
Find out more today!
If you are interested in how e-Merge Real Estate can help you reach your real estate career goals, complete the following form. Or, contact Katie Clark, Director of Agent Development directly at [email protected].
Fields marked with an * are required