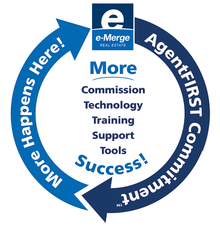 MORE Technology For Our Agents
At e-Merge Real Estate, we invest in our agents with tech tools, access to various platforms, and tools for social media and business efficiency. These are some of the technology resources you'll have access to as an e-Merge Real Estate agent:
Customized CRM For e-Merge Real Estate Agents
Advanced contact management system
Transaction management and business analytics
Search alerts connected directly to the MLS
Property boosting
Mass text and email campaigns
Behavioral automation
Mobile dialer
Landing pages
Squeeze pages
Buyer lead generation
Seller lead generation
Lead validation
Lead dropbox
CMA builder
Call capture
Virtual open house
Web hooks
Scheduled voicemail, email, text
Scheduled marketing
Testimonials
App for on the go
Daily task manager
Professional agent website and mobile app
Connected directly to the MLS
Customizable live chat feature
Integration with gmail
Google analytics
Lead capture
Blog
QR codes
Listing carousels
Social media management for our real estate agents
Automated, customizable content
Agent branded
7 days a week
Listings, real estate related articles, listing slideshows, virtual tours
Property boosting
Behavioral retargeting
Electronic document management
Electronic signature system: dotloop Premium
Business Google account – email, drive, calendar
Listhub
Posts your listing to 100+ websites
Real satisfied
Showingtime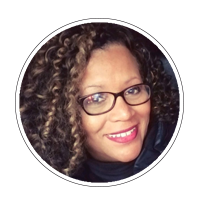 "I just wanted to be a very knowledgeable realtor with a lot of expertise to offer my clients. It was just so supportive. They care about us so much — it's unusual in the real estate industry. They are determined that whatever your goals are, they are going to walk you through it until you meet them. Everybody wins. It's corny sounding when I say it out loud. But we all win. At e-Merge if you want to win, you get to win. The culture is one where you're never left to feel alone in the business. They really have complete buy-in on my success. I am seat-buckled in I am not going anywhere! It's a path to success, if you really want to be a realtor who is well versed in what we do."
Rebecca Collins
Find out more today!
If you are interested in how e-Merge Real Estate can help you reach your real estate career goals, complete the following form. Or, contact Katie Clark, Director of Agent Development directly at [email protected].
Fields marked with an * are required