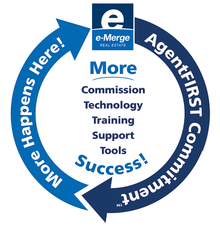 TOTAL Support
e-Merge Real Estate is committed to your success and our agents and brokers openly share their knowledge.
We are proud of our all-for-one, one-for-all culture!
At, e-Merge Real Estate we offer our agents Total Support:
4 full-time brokers
Full administrative staff
18 locations
All agent collaboration
Title company
Mortgage company
Tech support staff
Coaching for next-level business goals
Agent feedback surveys
Agent suggestion box
Ambassador program
And MORE!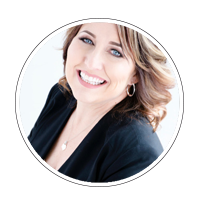 "I feel very strongly about the training and the mentorship. I will tell you there is no amount of money you could have paid me to go somewhere else that would have replaced the mentorship that we get that e-Merge provides us. My mentor will be my mentor for life. She will always be somebody I look to for support and friendship. E-merge is such a team. You know, it's a cutthroat industry and I learned that first-hand with something I was dealing with. And everybody at e-Merge, we help each other. It is an environment that breeds positive versus negative in a very negative industry. It's like a family. We check in on each other. We hold each other accountable. I don't know that another agency does that."
Leanne Steiff
Find out more today!
If you are interested in how e-Merge Real Estate can help you reach your real estate career goals, complete the following form. Or, contact Katie Clark, Director of Agent Development directly at [email protected].
Fields marked with an * are required