Diversity & Inclusion Scholarship
---
The e-Merge Real Estate Diversity & Inclusion Scholarship Program is designed to support members of diverse backgrounds or with a recognized commitment to diversity and inclusion with launching their real estate career.
Fill out the form below to begin your application!
Quarter 1 Scholarship Deadline is April 3rd, 2022
Learn More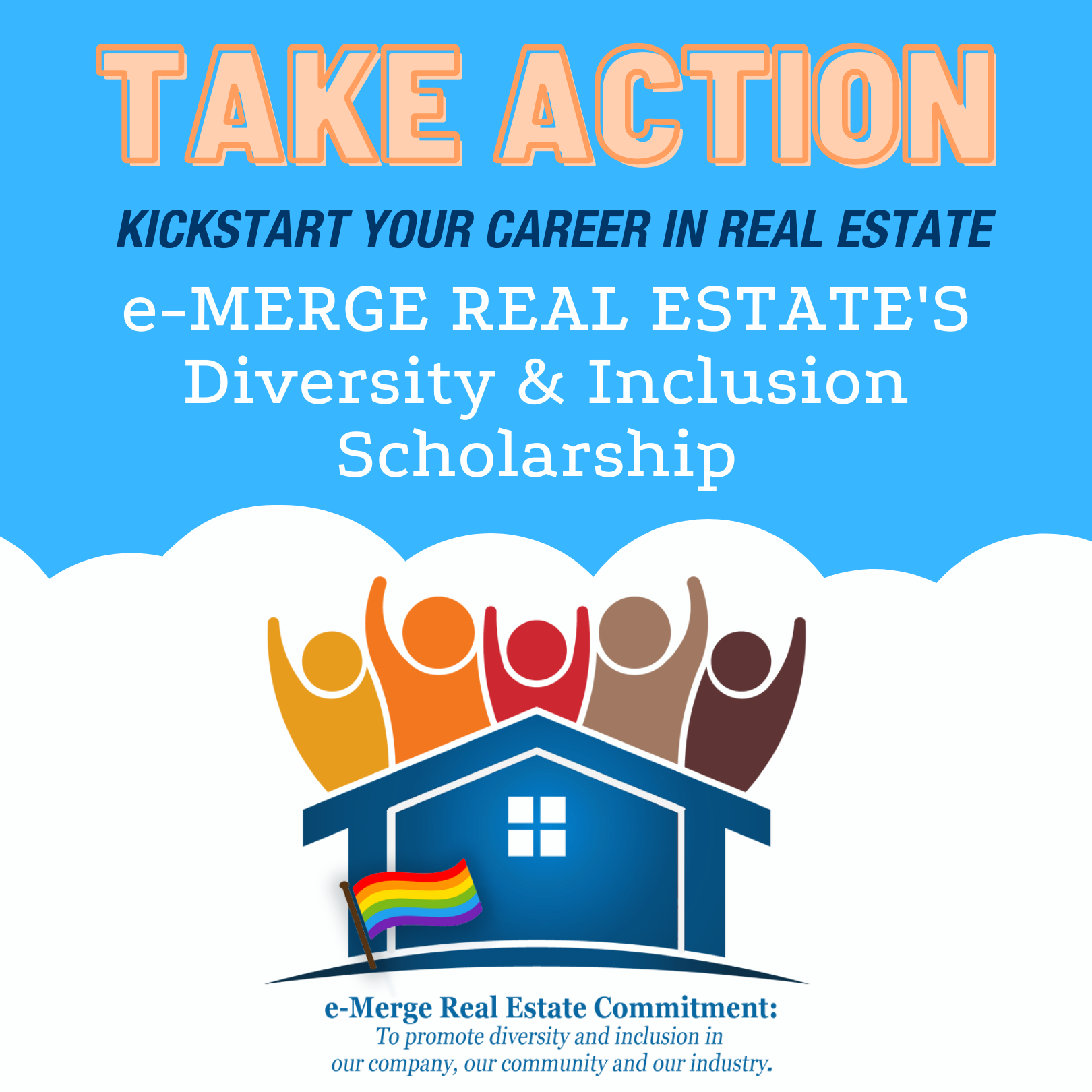 Kickstart Your Career in Real Estate!
Applicants must meet eligibility requirements, including but not limited to the intent to be a full time Real Estate Agent with e-Merge Real Estate as well as have an understanding of, and support of, e-Merge Real Estate's commitment to diversity & inclusion within the company, our community, and our industry.